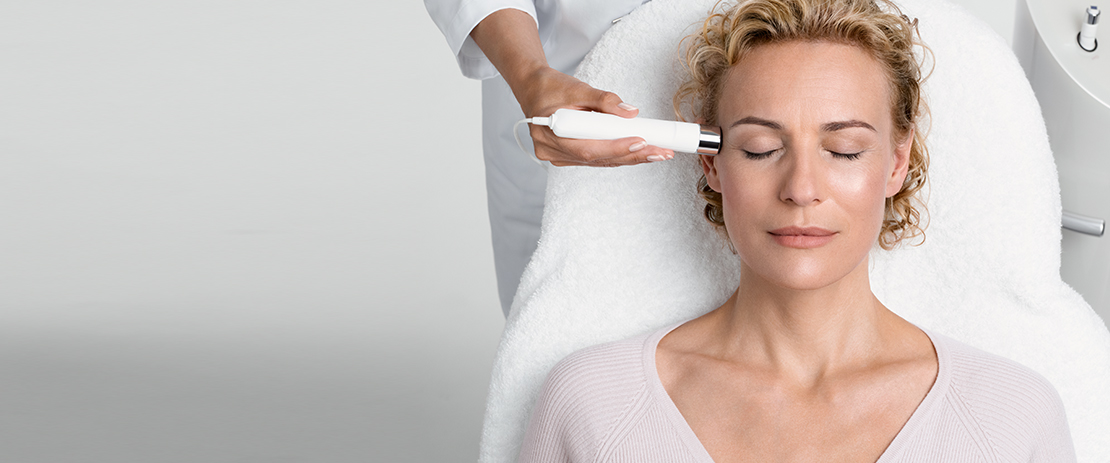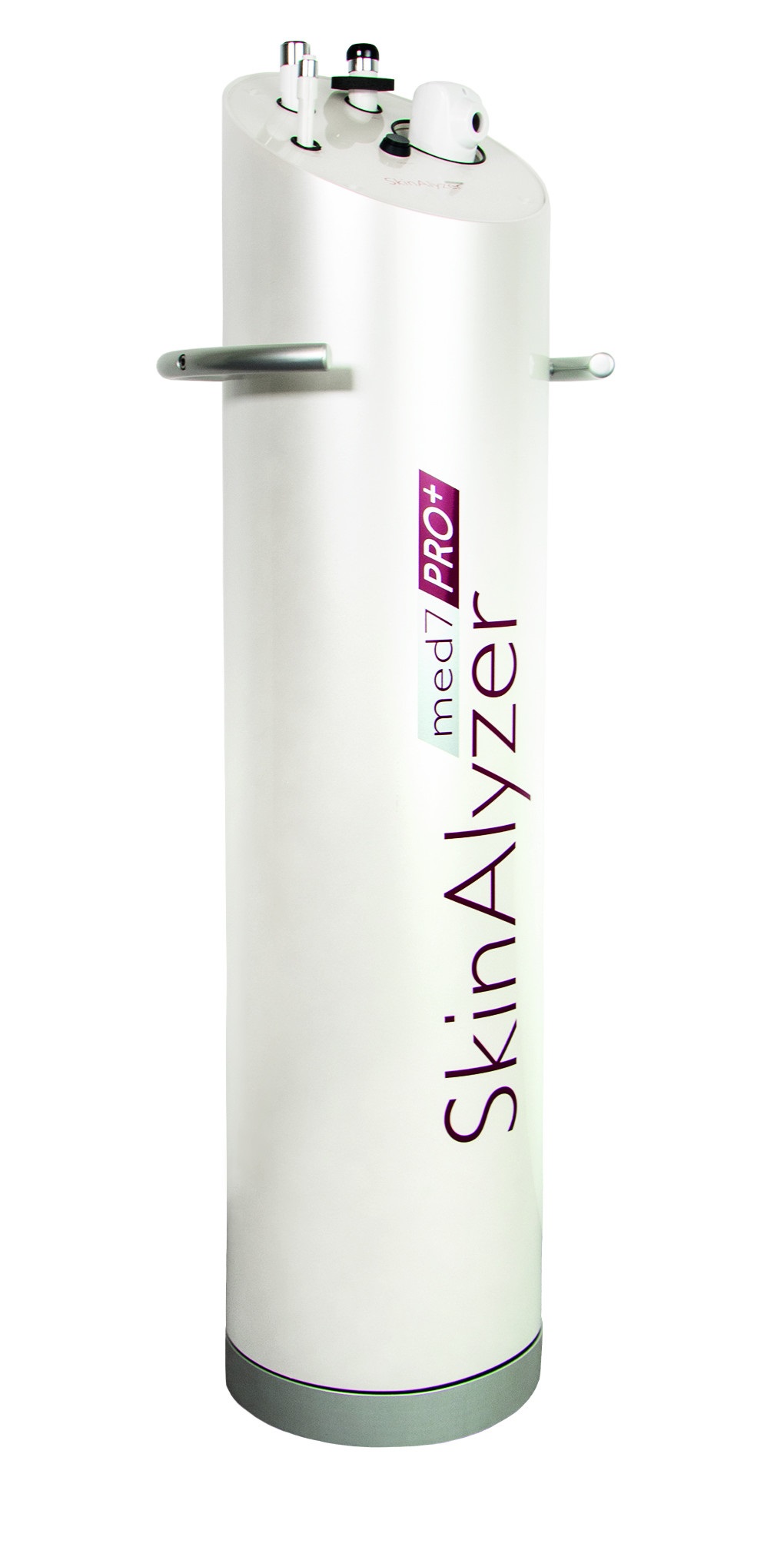 Start your holistic skin care on a perfect foundation: The SkinAlyzermed7 by REVIDERM finds out exactly what your skin is lacking and how you can sustainably improve its condition. The computer-assisted skin analysis measures and documents every part of your skin. In colour images, the device's camera shows you all anomalies - and thus deviations from healthy and beautiful skin.
Based on these results, we optimally adjust all treatment and care concepts to your skin - for excellent results in your medical skin care.
With the SkinAlyzermed7, you can call up your skin appearance at any time and compare its condition: The computer-assisted skin analysis registers every smallest change. You can see exactly how your skin improves with every treatment - for measurable and verifiable success.
---
Get to know the seven features of your skin in a whole new way with SkinAlyzermed7:
Elasticity: The high-tech skin analysis measures the biological age of your skin and keeps records how your skin reacts to anti-aging treatments.
Melanin/Redness: Determines the skin's photo type and recommends a sun protection factor.
Moisture: The SkinAlyzermed7 delivers data on the skin's moisture content and the skin barrier function.
Sebum: The camera captures the skin lipid content and visualises if your skin is oily, dry or normal.
Pigmentation: The camera documents the evolution of pigment irregularities in the skin
Porosity: Your skin experts can see exactly how your pore size and skin condition improves.
Wrinkles: The device provides results on your wrinkle number and size. This is the best way to determine your care goals and treatment needs.