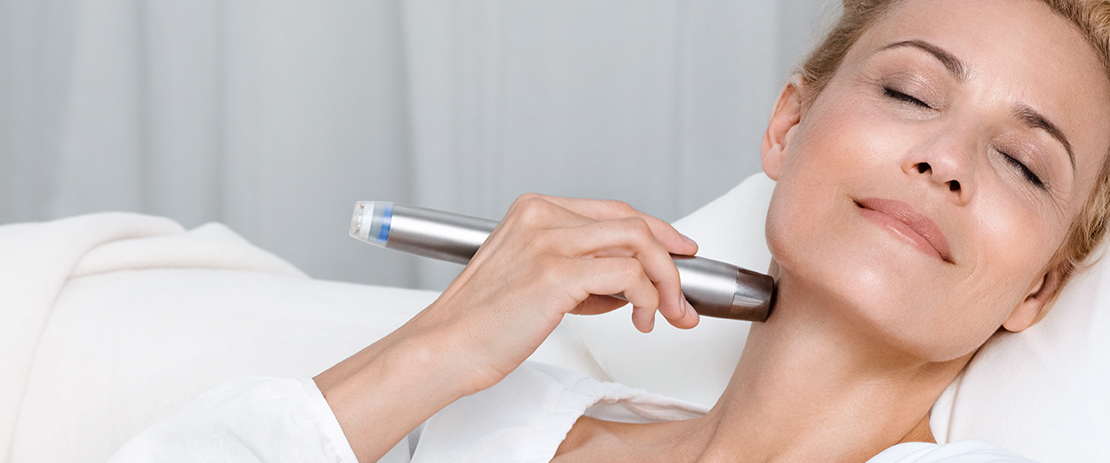 Firmer, healthier and more beautiful skin - day after day.
High-frequency ultrasound technology firms your tissue and visibly tightens your skin. You look younger and fresher with every treatment.
REVIDERM has developed the cellJET to complement the ultrasound treatment in the beauty institute. The cellJET complements your treatment in the beauty institute or by a trained dermatologist: The specialists programme the highly effective device for you so that it is perfectly suited to your skin and your individual care goals.
With the cellJET, REVIDERM puts your beauty in the best hands: Your own. The professional ultrasound device CellJet was specially developed for use at home - experience efficient medical skin care in your own washroom.
This is how the cellJET by REVIDERM improves and refines your skin texture:
Targeted: Our 10 MHz ultrasound technology is particularly precise. Compared to other devices, it only penetrates 0.3 cm deep into your skin. This means it works exactly where ageing processes take place.

Lasting: Ultrasound waves massage your tired tissue. This stimulates your skin to produce collagen and elastin. This visibly tightens your tissue. At the same time, ultrasound stimulates your skin's natural protective functions and strengthens its resistance.

Highly effective: The ultrasound changes the structure of your skin, makes it more permeable and prepares it optimally for its subsequent care: Selected active ingredients penetrate deep into your skin layers and unfold there - for outstanding results.