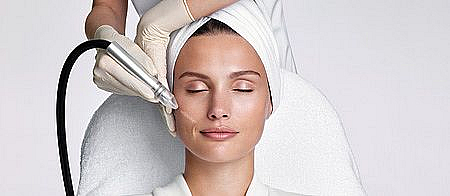 Fascinated by the complexity of the skin, we at REVIDERM have been combining innovations in active ingredient research with the findings of modern dermatology since 1986. The phenomenon of wound healing and its similarity to the natural regeneration processes of the skin inspired us to find new ways - with success.
With our multi-award-winning and intelligently thought-out range of apparative and preparative cosmetics, we focus on "quality made in Germany". The development and production of all of our products is always carried out in cooperation with scientists and researchers. Years of experience and passion for skin and craft of cosmetics have made us the international market leader in the field of microdermabrasion.
Today, more than 10,000 leading dermo-cosmetologists and medical professionals worldwide use REVIDERM to unleash the natural health, power and beauty of (almost) any skin, bringing radiance to its wearer's inner self.
If you have any questions about our products or treatments, our trained expert advisors will be happy to help:
Phone: +49 8104 8873-0
(Mon-Thu: 8am-5pm and Fri: 8am-4pm)
Mail: info@reviderm.com