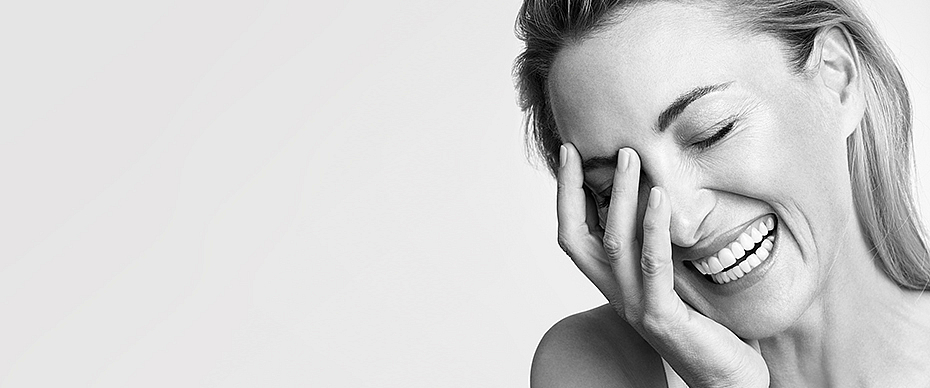 For us, the essence of beauty lies in understanding the skin
Working closely with scientists and researchers, we have relied on the ideal combination of instrumental treatments and effective skincare products.
At the beginning of 2018, our brands skintelligence, cellucur & premium skindesign 4D were grouped together in the so-called "umbrella brand" REVIDERM; we have of course retained the contents and consistencies of the proven products as well as the names. The new product design impresses with its high quality, modernity and functionality. The colour recognition of the products considerably simplifies the allocation to the three areas of the REVIDERM assortment which are very easy to recognise:
Skincare - skinessentials
The basis for every individually selected, supportive or correcting skincare system. The comprehensive skincare basis is individually composed according to skin type and skin needs.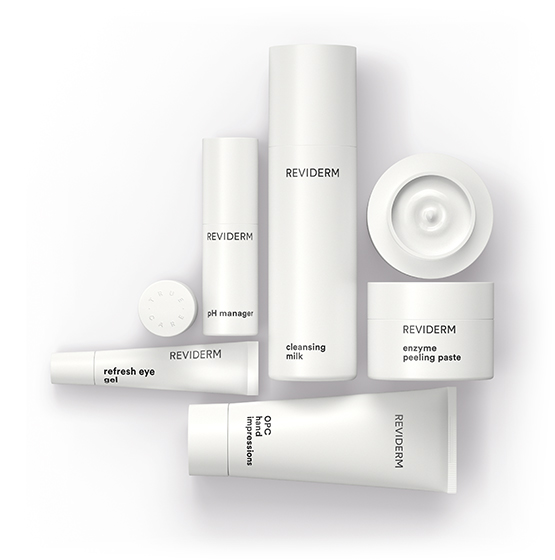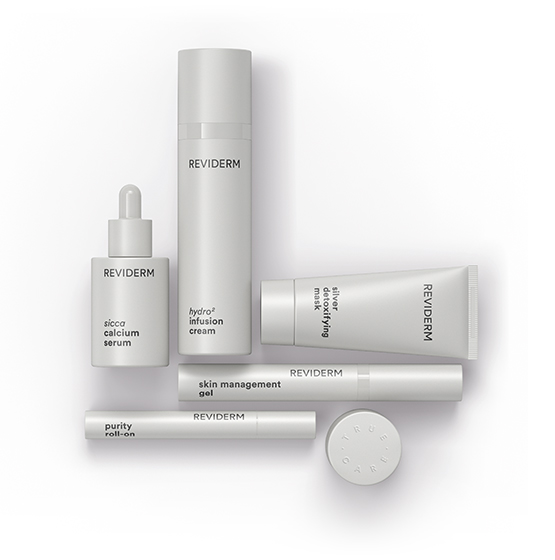 Skincare – skindication
The best of innovative cosmetics knowledge and medical findings united in skincare products with the highest efficacy. Differentiated care concepts for specific skin problems and needs.
Skincare – skintelligence
High-quality formulas that prevent skin aging and give mature skin new firmness, freshness and radiance. This product line combats visible signs of skin aging early and preventively with the help of intelligent combinations of active substances.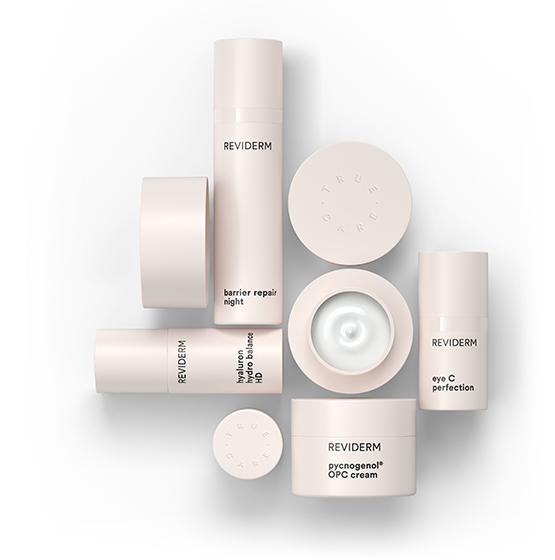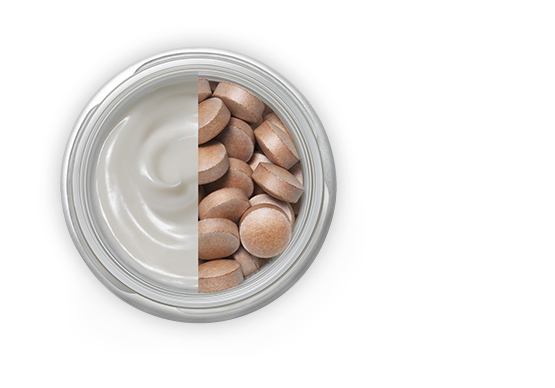 Skincare – nutricosmetics
True beauty comes from outside - and inside. The intelligent beauty concept that works from within.REVIDERM nutricosmetics support the regeneration of the skin, hair and nails from within. The micronutrients, which are taken daily (ideally over a period of 2 to 3 months), are an optimal supplement to applied skincare. They enhance the effects of the care products, boost the skin's ability to regenerate and improve the appearance of
hair, skin and nails.
Skincare – post procedure kits
Indication-oriented skincare sets for professional after-care following aesthetic procedures.
Minimally invasive procedures and plastic surgery contribute to maintaining timelessly beautiful individuality. The REVIDERM post procedure kits help guarantee long-lasting results after aesthetic operations.