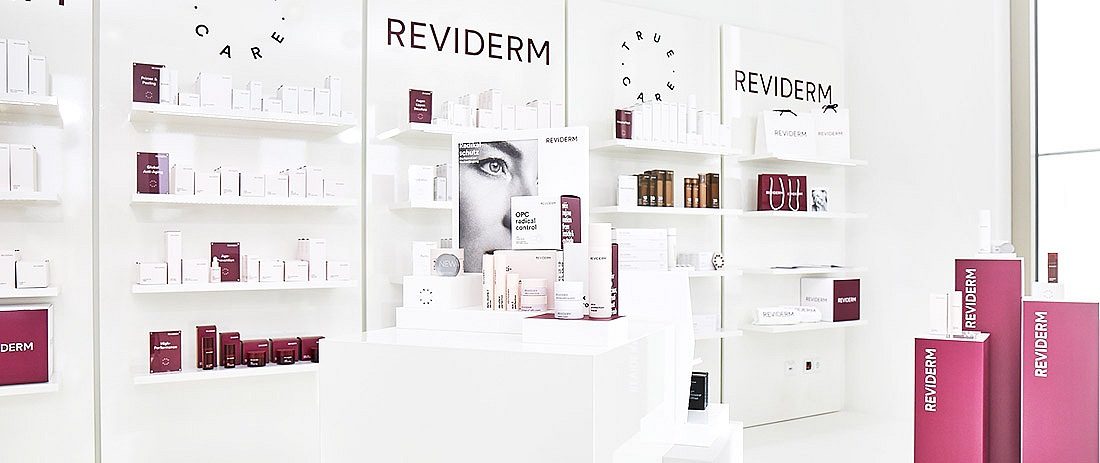 skinmedics is an institute network that reflects the values and quality standards of the REVIDERM brand. The concept stands for the competent and consistent medically oriented cosmetics. skinmedics is a commitment to the responsible application and further development of cosmetic expertise according to medical-scientific standards.

It is philosophy, commitment and zeitgeist in equal measure.
This is why you should entrust your skin to a certified REVIDERM skinmedics specialist institute:
REVIDERM skinmedics specialist institutes have a dermo-cosmetic solution for every skin need. Because the treatment and care concept is individually tailored to your skin needs.
skinmedics beauticians are excellently trained specialists, especially for problematic skin conditions such as acne, scars, rosacea and couperose.
In a skinmedics institute you can experience the unique combination of innovative technology with efficient active ingredient cosmetics. You will feel in the best of hands in the stylish and cultivated ambience of the skinmedics institutes.
Find a REVIDERM skinmedics institute near you here: To the institute finder